Camper Scholarships
Corners of the Field
In Leviticus, we read how the farmers were commanded to leave the corners of the field for the poor in order for them to be able to gather grain and be fed.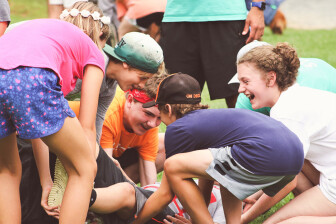 Families sometimes struggle financially to send their teen to camp for a week, even more in this COVID world we live in.
Here at Whisper Mountain Camp we don't believe money should keep teens from the power of camp.
If you share our heart to see teens transformed by the power of the gospel, would you consider giving either a full or partial
scholarship? Help us say yes to families with teens!